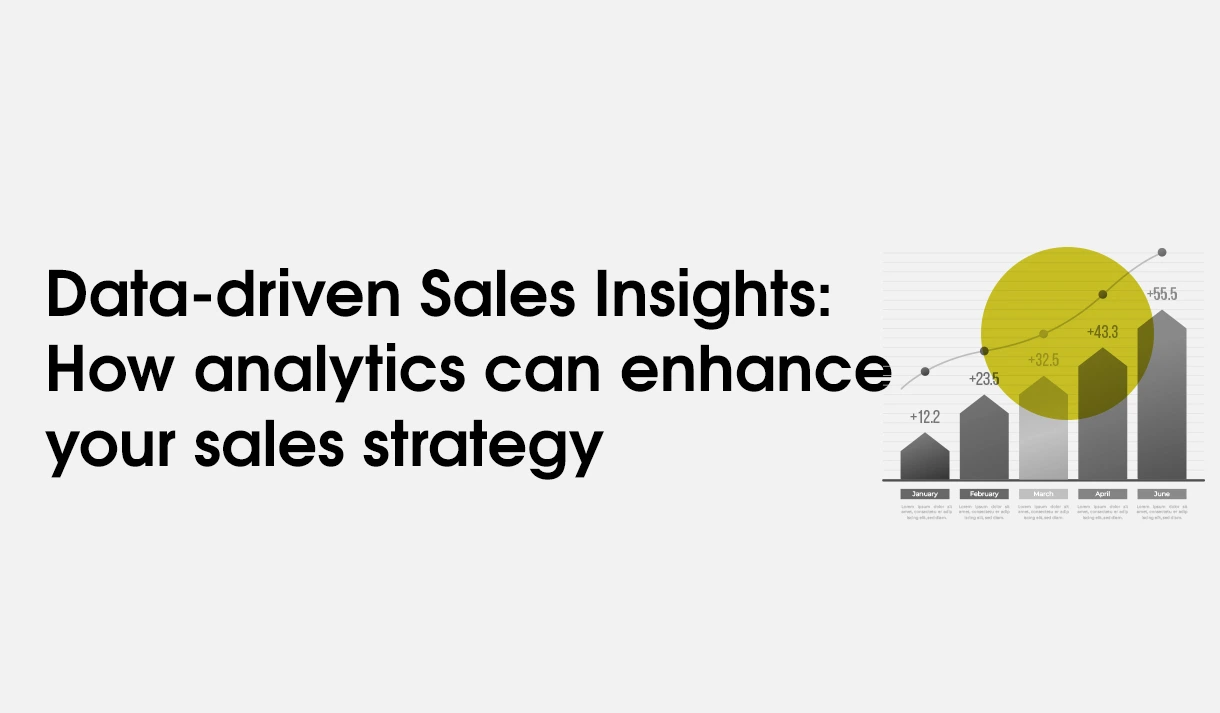 Data-Driven Sales Insights: How Analytics Can Enhance Your Sales Strategy
Analytics isn't just a buzzword. It's the cornerstone of a strategic sales approach that drives growth and customer engagement. As well as it also increases your business toward achievements. Discover how working with us can help your sales reach new heights and explore the power of data-driven sales insights.
Your sales ecosystem is powered by data, which reveals patterns, trends, and consumer behaviors. Basically, it acts as a useful guideposts for decision-making. Moreover, data enables you to match your offers with customer expectations. Accordingly, you maximize procedures and take advantage of profitable possibilities by helping you move from assumptions to evidence-based plans. Your sales efforts move from having a wide net to having focused targeting. You can adjust your strategy to appeal to high-potential prospects by looking at the demographics and preferences of your customers.
Utilizing data analytics will help you remain ahead of the curve by predicting market trends and client needs. Change your sales strategy from being response-driven to being opportunity-driven. This leads to establishing your company as a symbol in addressing changing consumer expectations. Our firm serves as your strategic navigator through the complex world of data-driven sales insights amidst the large data landscape. Our team's expertise in data analysis, pattern recognition, and practical solutions will help your sales strategy to revolutionize. With our help, go from traditional strategies to data-driven genius.
Overall, join us right away to access the unmatched benefits of data-driven sales insights. You may also achieve the potential for revolutionary growth.