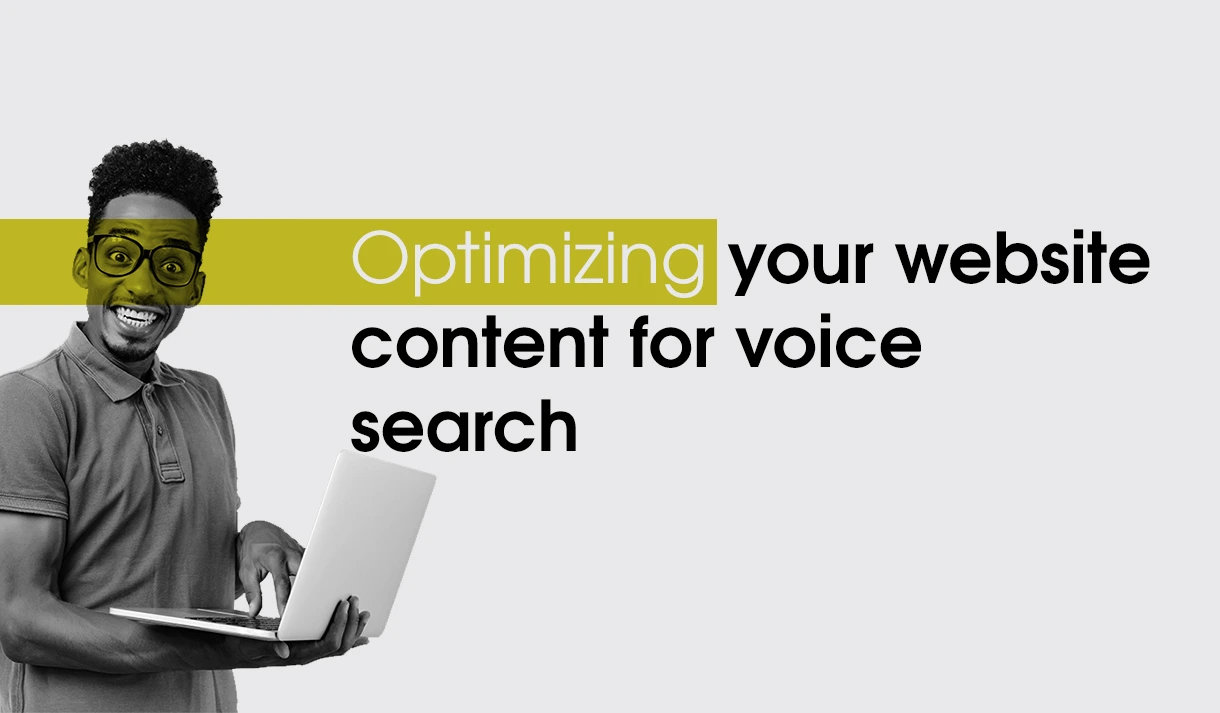 Optimizing Your Website Content for Voice Search
Voice search has become the champion of hands-free, hassle-free information retrieval in a world where the benefit is supreme. Considering how smart gadgets are in our lives, changing your website's content for voice search is more than a trend. Basically, it's a calculated step to stay competitive online. Join our agency as we explore how to use voice search to your advantage. And also see how your online presence can grow like never before.
Imagine yourself cooking a masterpiece or navigating rush-hour traffic. Asking a query to your virtual assistant instead of picking away on a keyboard results in a rapid response. Voice search focuses on optimizing user experience and providing incredibly quick results. It also brings a dash of modern convenience to our everyday activities. Not only are keywords important when optimizing for voice search but also creating material that feels like a casual conversation. When responding to virtual assistants, you should frequently utilize conversational language, so it is crucial that your website's content reflects this trend. What if you search for excellent digital marketing agency services? Use phrases like "Where can I find the best digital marketing agency near me?" instead of the keyword "best agency." Your visibility in results can increase dramatically as a result of this move toward a natural language combination.
Have you ever observed that your virtual assistant regularly responds to questions that are taken from a website? You know that the power of being displayed really shines in this situation. Your brand can become the go-to place for voice search consumers by creating useful bits that address frequently requested topics. The next obvious step towards future-proofing your online presence is to increase your website for voice search. Our company specializes in navigating this changing environment and pointing companies in the direction of a friendly future.
Join us now to increase your digital success as we work to make your website respond to every voice-activated question!